The Secrets of Champions Foundation, Ltd. is 501 (c) (3) non-profit organization based in Jamestown, New York. The mission of the Foundation is to enhance performance, teach leadership, enable upward mobility, facilitate healthy living, and improve quality of life among those in demographic groups who are historically underserved in this regard.
Overhead Door™ is a leading provider of overhead and garage door systems. From residential garage doors to commercial overhead doors and openers, Overhead Door™ provides the solutions, service, and support you need to ensure your home or business is safe and has reliable access every day.
With local service in Jamestown, backed by a nationwide network of more than 450 authorized Overhead Door™ Distributors, Overhead Door™ stands at the ready to provide quality products and professional service.
Global. Integrated. Logistics.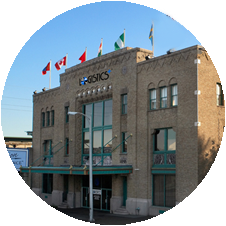 Logistics Plus Inc. (LP) is A 21st Century Logistics Company™ and a leading worldwide provider of transportation, warehousing, fulfillment, global logistics, business intelligence, technology, and supply chain solutions. The company was founded 25 years ago in Erie, PA, by local entrepreneur Jim Berlin. Today LP has annual global sales of over $300M and nearly 600 employees located in 28 countries worldwide. LP is consistently recognized as one of the fastest-growing privately-owned transportation and logistics companies, a top 3PL, a top freight brokerage and warehousing provider, a leading project cargo manager, and a great place to work.